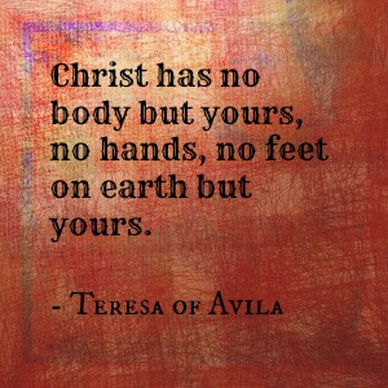 Come and serve with us
Marygate is a retreat house on the Holy Island of Lindisfarne.
Marygate offers a "Ministry of Welcome", whereby we provide a safe, welcoming Christian environment for people who visit Holy Island to stay for religious, cultural or educational reasons. Marygate facilitates the opportunity for people to listen and talk, to each other and to God. It is a place to encounter creation and holiness, in nature and in everyday life.
Retreatants, guests, pilgrims come to stay individually or in organised groups. We have two houses on the island, one noisy and for groups of people, the other silent and for individuals. They are served by a team of people, you could be one of those people, or you may know someone who could serve alongside us.
Prayer
Volunteers are encouraged to take an active part in the life of the Church, especially that of prayer. Everyone in the Marygate team is expected as a minimum to participate in morning house prayers. More than this, they are encouraged, in as far as possible (i.e. when not on duty in the house) to take part in morning and evening prayer in the Parish Church. Full members of a Christian Community are encouraged to participate in as far as is possible in the public communal prayer of that church.
Work
Prayer and community are central aspects of being a team member at Marygate, this revolves around work, with work being an expression of prayer. Everybody at Marygate must work, and in all aspects of the work of the house. The work of the house is made up of cooking, washing up, serving guests, welcoming, domestic cleaning, preparing rooms, making beds, cleaning toilets, laundry, vacuum cleaning, gardening, and painting. People who are not willing to undertake all of these tasks would not be suited to life at Marygate as team members.
Study & Personal Development
Volunteers at Marygate are required to work, but in return MUST gain something from there stay; making good use of their time on the island. Perhaps discerning a possible vocation, taking a year out between school and University, preparing for examinations or resits. Or perhaps taking leave of absence from University. Their time at Marygate is to be seen as a period of personal development or formation. Team members will be encouraged to undertake study.
Essential information
Marygate is run by a charitable trust and the Trustees are responsible for the work of the house, on a day to day basis it is staffed by a team of up to six people. It is an independent ecumenical house, not formally linked to a particular Christian church community. Presently, Sam and Don are the Wardens, they are supported by "volunteers".

The team holds the work of the house, prayer and study in common.
We encourage an 'every member ministry', whereby every team member serves in all areas of our service and work. Each person takes personal responsibility not only for their own area of particular expertise, but also those of other members of the team. This flexibility will allow them to deputise with confidence when colleagues are not available for some reason.
In service of our guests, others and each other, we must be minded that everybody is made in the image of God, each is beloved by God and we are commanded to love them. We show our love of God by loving creation, each opportunity to serve another, whoever they may be, is an opportunity to serve God.
"Oneness of mind and heart enjoyed by a community. . . draws its life from the one Spirit of the Risen Christ."
(St Augustine)
As team members serving at Marygate, we are in a special way representing Christ and the Church. When people see us, how we live and behave, they judge Christ, Christians and the Church. With this in mind we must strive to ensure we lead an exemplary Christian lifestyle as individuals, and as a community. Our lives are centred around, prayer, work and charity. Whilst associated with Marygate, we must maintain a high moral standard in every area of our lives and general good behaviour, so as not to bring Christ, the Church, Marygate or ourselves into disrepute.
People can volunteer at Marygate for up to a year. Prior to joining the Marygate Team prospective members must spend at least two weeks working as volunteers at Marygate. Volunteers and Team Members are provided with accommodation and food. Everyone is provided with their own bedroom. For practical reasons volunteers may be asked to change rooms during their stay. Volunteers are expected to work for up to 30 hours per week (not including prayer time).
Requirements
We have to ensure that Team Members have the personal skills and strength to benefit from working at Marygate. Working in a public arena, living in a community and on an island requires a degree of personal inner strength and resilience. Our life style, the domestic work or churchmanship will not suit everybody. With this in mind all prospective team members must spend at least two weeks as volunteers with the team at Marygate. Which should give the aspirant, the wardens and trustees time to discern an individual's suitability. During that time there would be an informal interview or discussion with the wardens and a trustee.
Volunteers and Team Members must be able to speak and understand English. Given the nature of the establishment, it is reasonable that candidates are practicing Christians. Candidates must be full EU/UK citizens with permanent leave to remain in the UK, or students on a Tier 4 student visa who are on vacation and not required to be in attendance at their sponsoring HEI. Candidates would need a UK bank account and NIC number. It is a requirement that all volunteers and team members are willing to undergo an enhanced DBS disclosure, because of the possibility of work with minors and vulnerable adults. They will have to show us an ID (passport, driver's licence) and a letter with their name and address printed on it (bank statement, telephone bill etc).