St. Cuthbert's Way Baggage Transfer Service
​e-mail
info@carrylite.co.uk
Tel: 01434 634448 or 07976 356459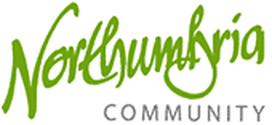 ​St.Aidans Winery
Holy Island
Northumberland
England
TD15 2RX

By phone +44 (0) 1289 389230
The Parish Church of St.Mary the Virgin
Holy Island
Berwick-upon-Tweed
Northumberland - TD15 2RX
Phone:
+44 (0)1289 389216
COMMUNITY of FRANCISCAN FRIARS of THE RENEWAL
St. Pio Friary Sedgefield Terrace Westgate Bradford BD1 2RU
saintpiofriary@gmail.com
01274-721-989
Nimvelo provide Marygate with a excellent telephone system.
They do not charge charities line rental only for calls.
Phone:
0330 120 1200 (Mon-Fri 9am-5.30pm)
Email:
hello@nimvelo.com
Greaves West & Ayre support Marygate with accountancy and professional services.
​Tel: 01289 306 688
Email:
berwick@gwayre.co.uk
Alan & Thomas Insurance Group
Charity, Church, and Heritage Division
Support Marygate with provision of insurance
Tel: 01202 754900
Email:
quote@alan-thomas.co.uk
The Small Print, Legal Information.
In providing links to other sites, Marygate House Holy Island does not guarantee, approve or endorse the information or products available at those sites or organisations, nor does a link indicate any association between the linked site and Marygate House.